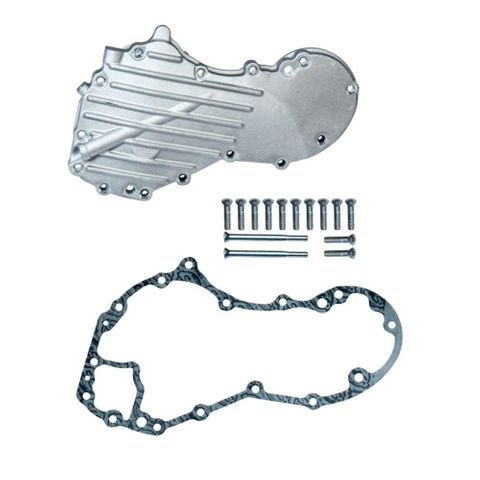 S&S Cast Generator Gearcover Kit For Stock Crankcases Late 1948-'53 Over Head Valve
Description:
Gear CVR kit 1948-53
$574.95
Fits: 1948-'53 Over Head Valve. Pan head series. 8 Ribs, w/o tapped hole top for end oiling, 1/4" gen mount holes*. Pinion bushing I.D. 11/16". Stock - Natural Finish
Please Note: Images may be for illustration purposes only and reflect the class of product and not the specific model.