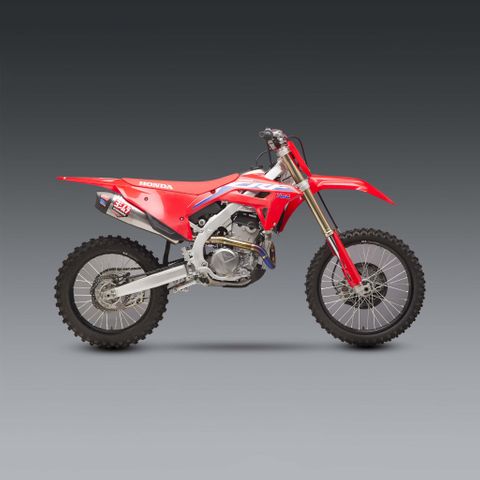 Yoshimura RS-12 Full Exhaust System FS TI/TI/CF Honda CRF250R 2022
Stock Code:
YO-228451S720
$2,279.95
Just a sneak peek, fresh off Yoshimura's R&D work benches is our RS-12 exhaust system options for the most anticipated 250cc motocross bike of 2022, the all-new Honda CRF250R.
Leaning on many of its bigger sibling's handling and styling cues, the new Honda CRF250R boasts many new features. It's lighter, more agile and is sure to be up to the task of reaching top podium results!
We are finalizing all of the data before official release what are sure to be the best performing exhaust systems for the new 2022 CRF250R/RX. Look for more information on the new RS-12 stainless full systems in coming weeks.
The RS-12 proudly developed, designed, and made in the USA.
Please Note: Images may be for illustration purposes only and reflect the class of product and not the specific model.