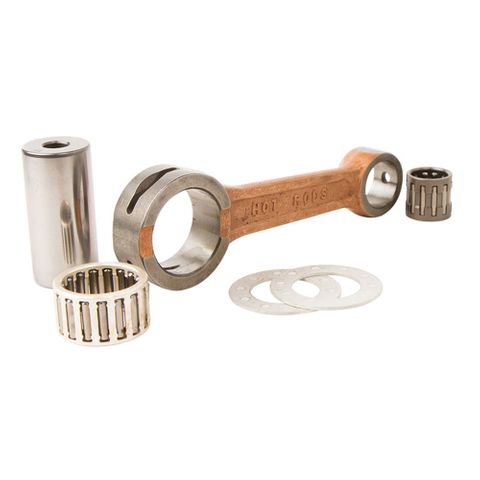 Hot Rods Connecting Rod Kit KTM 85 SX '03-12
Description:
KTM 85 SX 2003-2012 ALT # P2006
$174.96
FEATURES
Forged and machined from 8620 case hardened Nickel Chromoly steel in the USA.
Bearing bores are hardened and finish honed for ultimate precision down to the micron.
Includes the most advanced and durable bearings, crank pins and thrust washers.
Compatible with rebuilding Hot Rods and OEM crankshafts.
Please Note: Images may be for illustration purposes only and reflect the class of product and not the specific model.